Description of a pregnancy photo session:
For a pregnancy photo session in studio or outside, the process is identical. Only the environment and accessories change.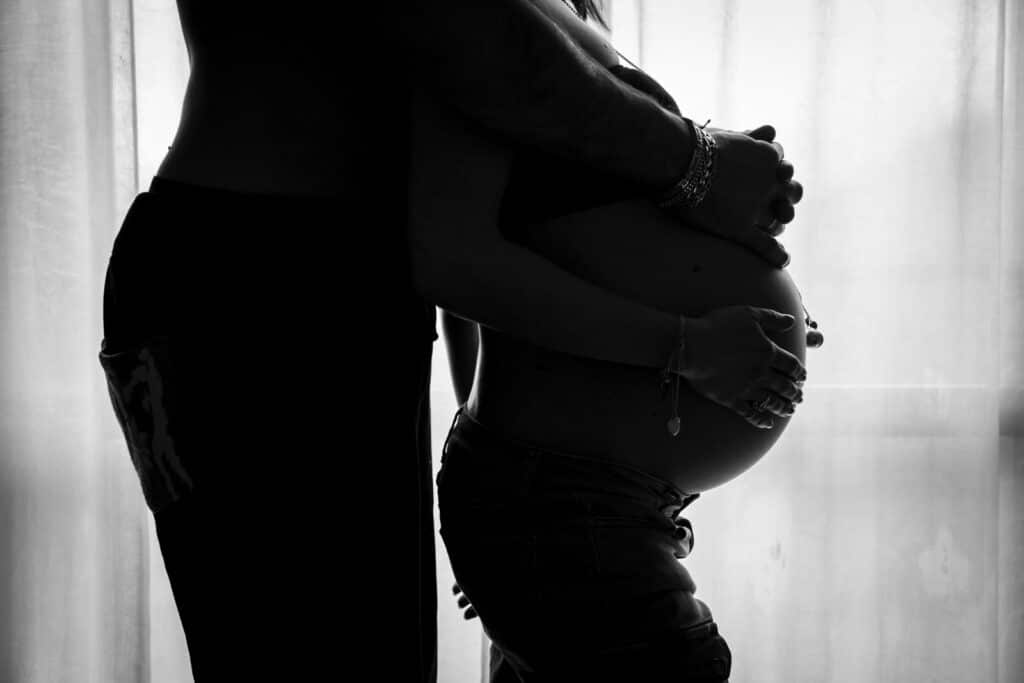 1- When should I take my pregnancy photos?
Ideally, they should be done between the 6th and 8th month, but nothing is set in stone. At this time, the advantage is that the belly is often in its best shape. Although the belly is also very beautiful afterwards, you should not be too close to the expected delivery date. This is to avoid being too tired or even giving birth before the session.
2- How does the pregnancy photo session work?
Very simply and very calmly.
The studio is prepared with backgrounds that have been chosen beforehand.
You can also bring clothes. However, accessories and/or dresses are provided. Several photos with different backgrounds and clothing will be taken.
The session will end gently.
3- Come alone or accompanied?
You can come alone, as a couple or as a family.
Of course, you can come alone for a pregnant woman shooting. There are so many great pregnancy poses to do that you'll get great photos.
On the other hand, if your spouse or small family can make themselves available to accompany you, it can be an opportunity to have family photos.
4- How long does a pregnancy photo shoot last?
Generally, it takes between 45 minutes and 1 hour 30 minutes depending on the package chosen.
5- When will you receive the photos?
It takes about 3 weeks to complete the post-processing on the software.
6- How will you receive the photos?
The photos will be delivered to you on a private online gallery protected by a password.
7- What are the prices for a pregnancy photo session?
The session fee covers:
– the time of the session (setting up, shooting and tidying up)
– Provision of accessories (dress, wreaths, flowers, …)
– selection, processing of High Definition images
– the setting in gallery and the follow-up until the order